Distance Learning Programs
Let us bring marine mammals to you! Our distance learning programs are for K-12 classrooms, college groups, scout groups, after school programs, senior centers and more! Programs are specifically tailored to your audience's interests, grade level and/or age group. Each program is aligned with Next Generation Science Standards.
Explore marine mammal rescue and rehabilitation, science and conservation through our live, interactive video connection. Your learners not only see our entertaining and informative experts, they can interact with them too! It's fun, affordable and easy to use.
Cost: $65.00 per program, $85.00 for Ocean Emergency
Availability: Monday - Friday from 10:00 am - 3:00 pm PST.
Program Length: 40-50 minutes, including question and answer session
Connection Technology: We use Zoom to connect with our participants. In order to ensure your presentation goes smoothly, the Education Department will send a direct link to connect to Zoom, 5 minutes before your scheduled program. We recommend using an Ethernet cable to connect to the internet versus using wireless for the best results.
Reservations: Must be made at least 7 days in advance.
Choose from one of the Available Presentations:
(All Ages)
Our most popular field trip! Get an introduction to the Pacific Marine Mammal Center. Learn how we rescue marine mammals and nurse them back to health in order to give them a second chance at life.
(Ages 5 to 8)
Learn about the sensory systems of marine mammals and how they are the same but also different than a human's senses. Learn how adaptations allow them to live in the ocean environment.
(Ages 9 and up)
Learn about California sea lions and how they live. Learn about what they need to survive and what threats they face.
(Ages 9 And Up)
Learn about real world threats to marine mammals and the ocean as well as the urgent need to address them. Using problem solving and critical thinking skills, participants will collaborate to design a solution to alleviate one of the threats. This program raises the awareness of participants to the interconnection between people and the ocean and empowers them to help restore it. In the process they discover how science and engineering are important to ocean related careers.
(All Ages)
Curious about marine mammals? Chat with an expert about them! Topics include: marine mammals-general, marine mammal rescue and rehabilitation, marine mammal conservation and law, marine mammal research, or marine mammal careers. After our program speaker introduces him/herself, your audience takes the lead by asking questions within one of those topic areas.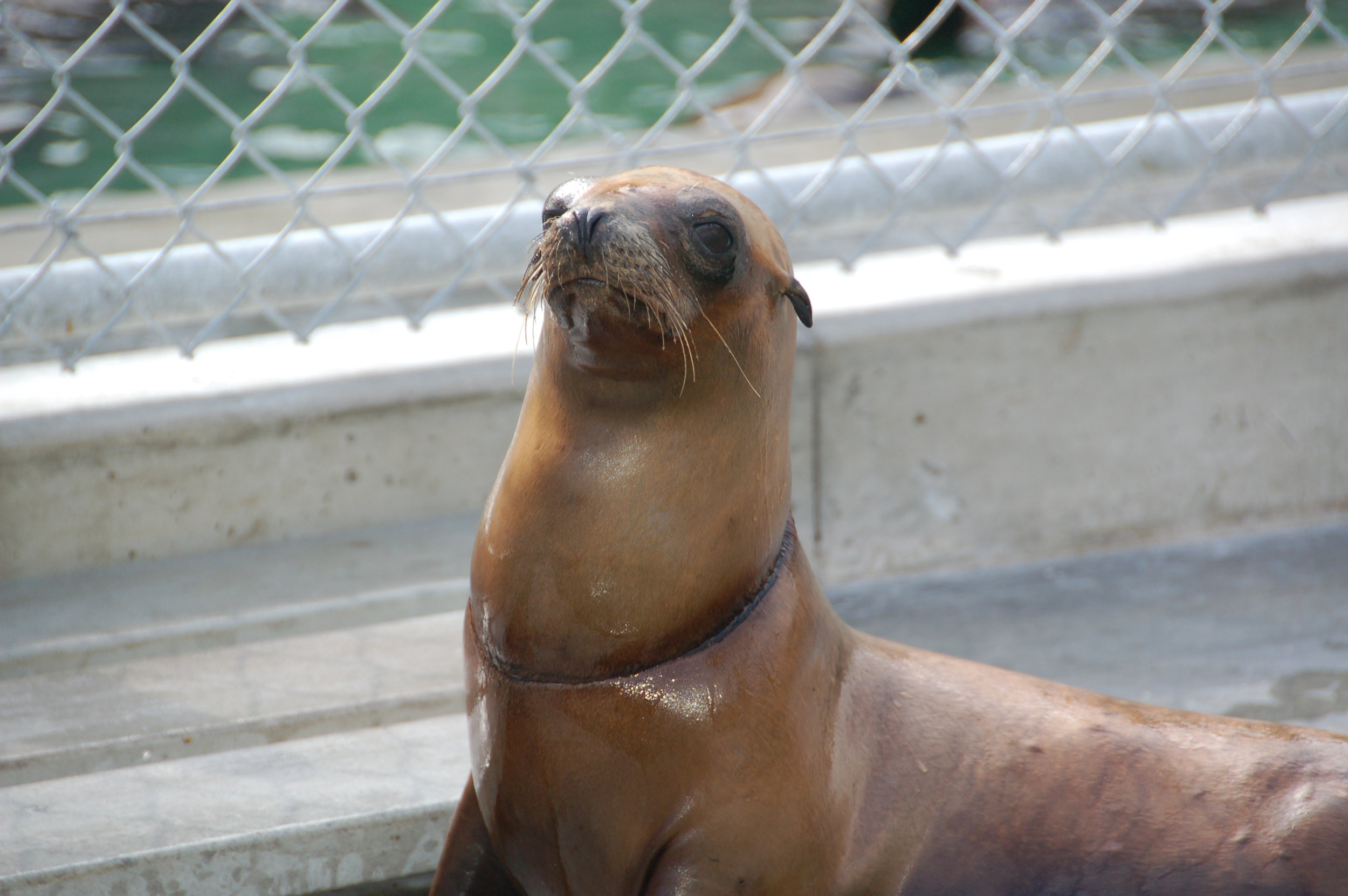 (Grades 3rd-5th)
Our Stewards of the Sea program explores how essential a clean watershed is to the functioning of our planet. Participants discover sources of pollution and their effects on the environment. Students hear stories of our marine mammal patients who have been entangled in trash and rehabilitated. Children learn how our day to day actions and choices make a difference. Program includes extensive pre and post curriculum.
What People Are Saying About Our Distance Learning Programs
100% of evaluation respondents agreed that the program content was excellent.
Images provided by Ms. Teresa's K-2nd grade students all the way from Canada